Francis LeBlanc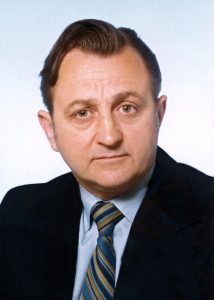 Francis Leo LeBlanc, 94, of Herndon, VA, formerly of East Syracuse, NY, passed away on Friday, July 23, 2021. He was born on July 12, 1927 in Buffalo, NY.
He retired from Carrier Corporation in 1988 and served in the US Navy during WW II on Underwater Demolition Team 25 (UDT-25) in the South Pacific until the war ended in 1946. He was a longtime communicant of St. Matthew's Church in East Syracuse. He was a longtime member of VFW Post 3146 in Mattydale, NY. He was also an amateur boxer in his youth, having fought in the January 1945 Golden Gloves Finals at Ft. Pierce, Florida and later with the Adirondack Association, Amateur Athletic Union.
He is survived by his wife of 67 years, Julia (Scordo) LeBlanc; his children, Jeannette LeBlanc of Syracuse, NY, Sharon (Thomas) LoRusso of Herndon, VA, and Carol LeBlanc (Joel McClung) of Fairfax, VA; his sister, Theresa Stoner of Charlotte, NC; his grandchildren, Robert Buckley, Joseph LoRusso, Michelle LoRusso and Robert LoRusso; a family friend, Ann Jamison of Syracuse, NY, and dozens of nieces and nephews. He is predeceased by his parents, Frederick and Emerise (Vienneau) LeBlanc and his siblings, Gerard, Rita Rydelik, Edward, Frederick, Paul, Elizabeth and John.
Graveside services were held on Tuesday, August 3, 2021, at Quantico National Cemetery in Triangle, VA. In lieu of flowers, donations may be made to Capital Caring Hospice at capitalcaring.org/ The online guestbook is available at www.moneyandking.com.